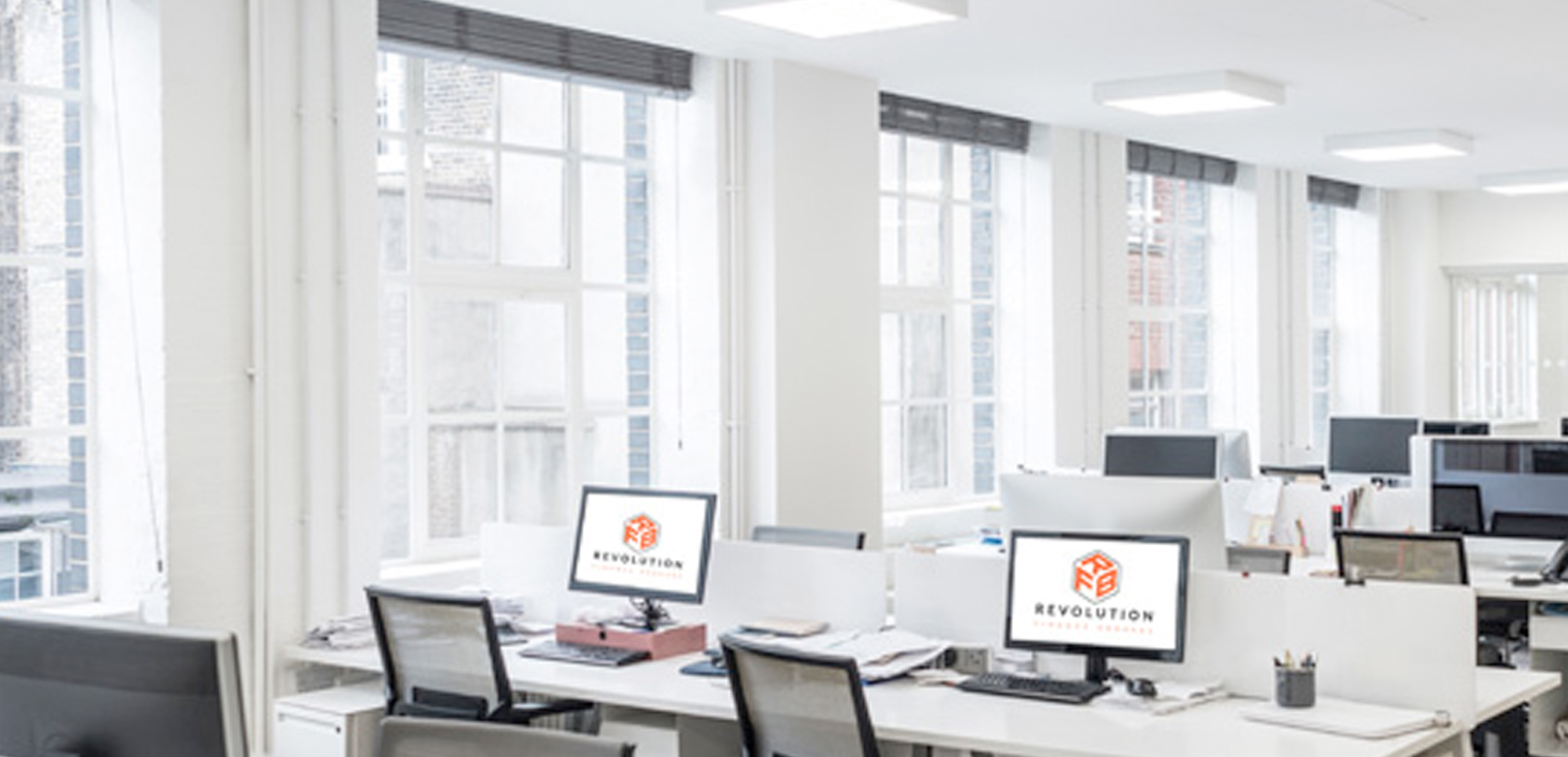 The founding director Almas Uddin has over 10 years experience within the financial services market starting off working in Lloyds and Santander to being a founding member of other successful brokerages, along with a varied personal property portfolio ranging from standard buy to let houses to building £5m+ ground up development.
How we work?
As independent mortgage brokers we have access to 200+ lenders and over 10,000 products which allows us to place business with the most appropriate and suitable lenders on the market. We are not tied to offering products from a single or group of companies and we can go to any lender who offers the best deal to you - our valued clients.
Our Mission Statement
As our name Revolution Finance Brokers proclaims and as the underlying base of our corporate culture and ethos rests upon - "We are here to "revolutionise" the mortgage broker market." day-by-day, bit-by-bit!
Our goal to our clients is to ensure we provide the most precise and clear cut information within the quickest and most cost efficent way!
Our goal to our employees is to ensure the most rewarding and pleasing working environment with the opportunity of career progression without barriers to help you create the best you!
Our goal as a company is to become the number 1 recognised Mortgages & Finance Broker within the UK!
Whats our specialites?
With immense experience in both the Residential and Commercial Mortgages we can guide you through the whole borrowing process from purchasing your first home to managing your property portfolio of 50+ properties or even funding and managing your ground up development schemes!
Whether you are taking the first step onto the property ladder or are an experienced landlord, contact us to discuss your exact requirements with a team that understands exactly what you are talking about.
Why choose us?
We have invested heavily into technology whilst maintaining the personable experience which allows us to streamline the borrowing process to make it as clear and easy for you to understand and be a part of.
You will have a dedicated account to manage your entire application from start to finish along with being able to talk directly with your own dedicated mortgage advisor. You will be able to view, upload and track the progress of your application at any time of the day on any device be it a laptop or your smartphone!
We have a company standard SLA (service level agreement) time of replying to all enquiries within the next 24 hours or the next working day across all departments and to all our clients!
We can help arrange your life insurance and general insurance cover along with appointing your conveyancer from a select panel, who adhere to and work towards our company SLA times to ensure you will receive the same levels of service as expected from Revolution Finance Brokers.
This technology has allowed us to grow rapidly and provide you the one stop shop of all the relevant services you require in one place with no additional fees!
How complicated is the mortgage process?
The mortgage process is a straight forward 10 step plan which is very simple, more simple than most believe and in fact so simple we have drawn it out below: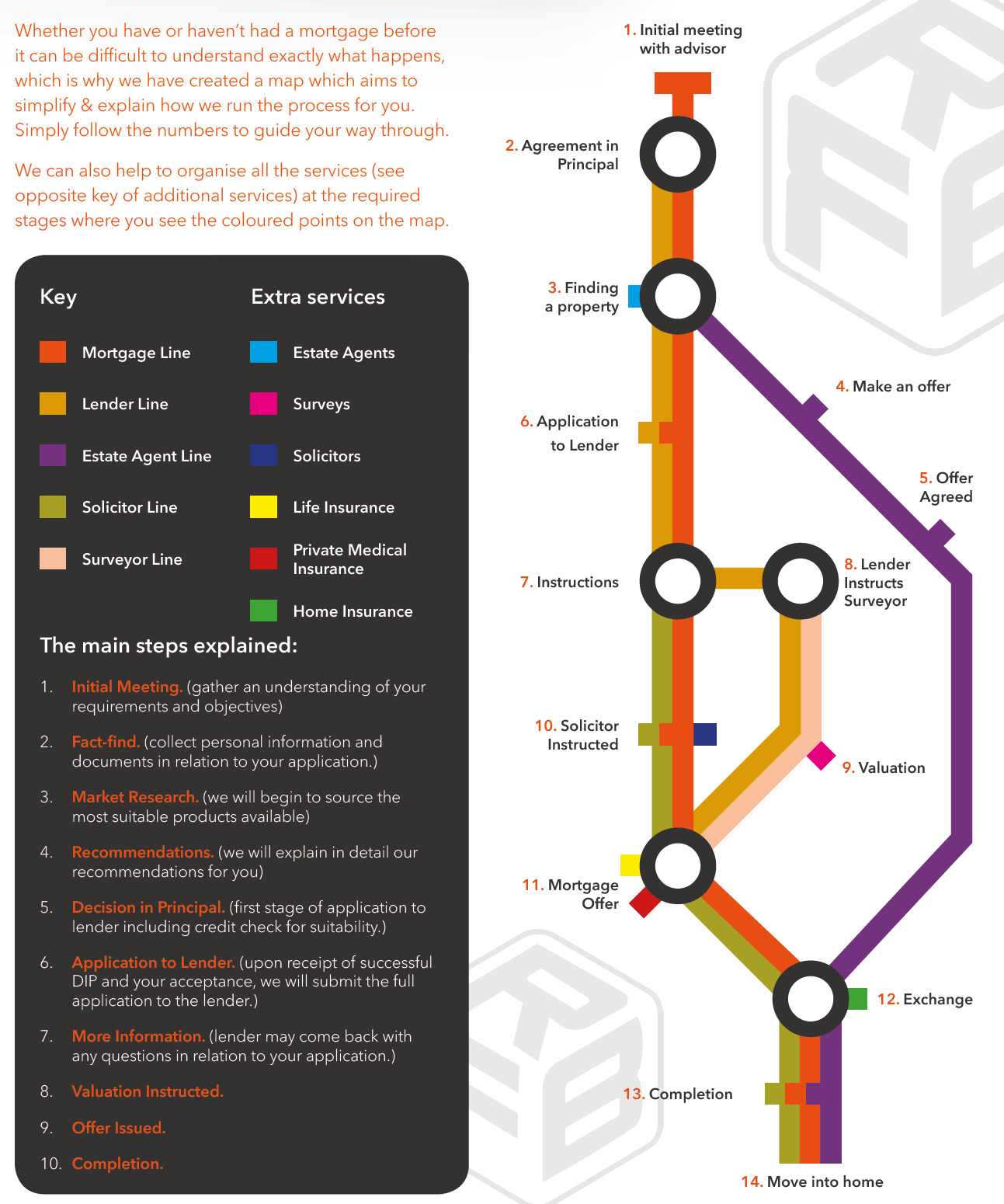 Want to talk?
Contact us now to discuss your exact requirements and see what Revolution Finance Brokers can do for you!